Tag:
Top pack download
On our resources you can find everything you need to create a musical project. Go now and download top pack.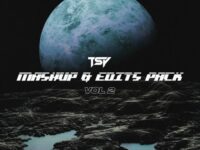 TSY Mashup & Edit Pack Volume 2 Genres: Electro House, Tech House, Progressive House, Bass House, Techno To clarify below 24 exclusive EDM Mashup Edit music tracks for Dj`s on wav format: Afrojack – Emad – Off The Wall (TSY Edit) Afterparty x Someone You Loved (TSY MASHUP) Ayla x…
Read More »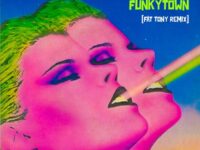 BestClubSound Tracks Pack Volume 15/23 To clarify below 4 EDM Mashup, Edit, Bootleg, Remix tracks for Dj`s on mp3 and wav format: Abba – Dancing Queen (Waltry Tech House Flip) Alive x Pop That – Empire Of The Sun x Mike Candy (Jake Silva edit) Bongos – Cardi B Ft….
Read More »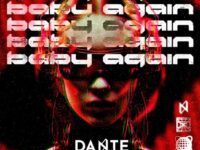 BestClubSound Tracks Pack Volume 14/23 To clarify below 31 EDM Mashup, Edit, Bootleg, Remix tracks for Dj`s on mp3 and wav format: Alex Now (ES) – Control (Extended 'WTF' Mix) Becky Hill & Chase & Status – Disconnect (JNR Remix) Calvin Harris, Sam Smith – Desire (PADWN Mashup) Careless whisper…
Read More »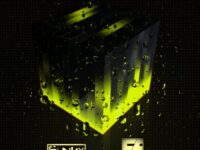 Fuerte & SunJay ADE 2023 MashUp Pack Genre: Progressive House, Big Room To clarify below 17 EDM Mashup Edit tracks for Dj`s on mp3 format: Alesso, Calvin Harris & Hurts vs. Robert Miles vs. Swedish House Mafia – Under Control vs. Children vs. Ray Of Solar (Fuerte & SunJay Mashup)…
Read More »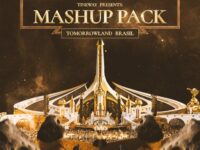 Tomorrowland Brasil 2023 Mashup Pack by Tineway Genre: Tech House, Electro House To clarify below 61 EDM Mashup Edit tracks for Dj`s on mp3 and wav format: 1A – confessions + as your friend (tineway mashup) 1A – greece 2000 + calm dowmn (tineway mashup) 1A – jungle + your…
Read More »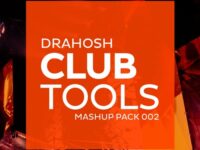 Drahosh Club Tools Mashup Pack Vol.2 Genre: Rave, Techno, Progressive. To clarify below 9 EDM Mashup Edit tracks for Dj`s on mp3 format: 01. Will Sparks & Robin Schultz – Miss You Indestructible (Drahosh Intro Edit) 02. Carl Cox & Tiga – Inferno Sunglasses at night (Drahosh Mashup) 03. Corvin…
Read More »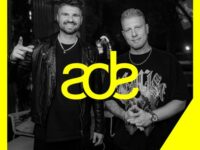 DJ Kuba & Neitan ADE 2023 Mashup Pack Genre: Electro House, Bass House, Tech House To clarify below 52 EDM Mashup Edit tracks for Dj`s on mp3 format: ACDC x Acraze x Tiesto – Thunderstruck x Do It To It (DJ Kuba & Neitan Edit) Alice Deejay x Tchami x…
Read More »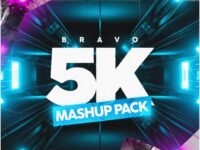 Bravo 5k Mashup Pack Genre: Electro House, Techno, Minimal. To clarify below 26 EDM Mashup Edit tracks for Dj`s on mp3 format: Adele x Darcy Anastovski & Kevin Kitchen – Set Fire To The Rain x Through To You (BRAVO Mashup) Adele x Kevin Kitchen & Martin Fuse – Rolling…
Read More »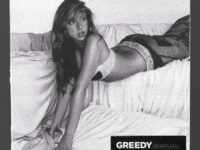 BestClubSound Tracks Pack Volume 13/23 To clarify below 29 EDM Mashup, Edit, Bootleg, Remix tracks for Dj`s on mp3 and wav format: Ace of Base – All That She Wants (Eddie G & Malyx Remix) Avicii ft. Aloe Blacc – Wake Me Up (SNEISEN REMIX) Billy More – Up &…
Read More »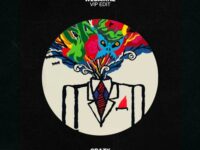 BestClubSound Tracks Pack Volume 12/23 To clarify below 25 EDM Mashup, Edit, Bootleg, Remix tracks for Dj`s on mp3, wav format: Alok feat. Ava Max vs Jean Luc & Nick Jay – Ayla's Keys (VIP Edit) Atmosphere – Fisher, Kita Alexander (Jake Silva & Frankie Sims Remix) {Extended Mix} Final…
Read More »