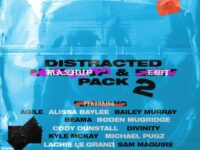 Therefore, Distracted Mashup & Edit Pack 2 Below for example 35+ Brand New Edits tracks: 24KGoldn vs Kealen – Mood vs Memories (Boden Mugridge Mashup) Alone x Good For You (Beama Edit) Best of Both Worlds x Party Rock Anthem (Michael Pugz & Skinny Nick Hype Smashup) Breaking Me x…
Read More »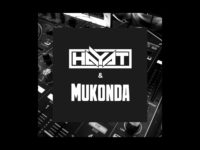 HayaT & Mukonda Mashup Pack Vol.2 Tracklist: ASAP Ferg & Reid Stefan Vs. SWACQ – Holy Work (HayaT & Mukonda Mashup) Axwell & Ingrosso Vs. Kitone – More Then Burning Up Di Fire (HayaT & Mukonda Mashup) Bingo Players & Bonxo Vs. Flo Rida & T-Pain – When I Dip…
Read More »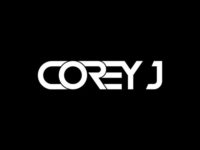 Corey J Bootleg Pack mp3 tracklist: Epic (Corey J Edit) Bulletproof (Corey J Remix) I Would Like (Corey J Remix) Just Dance (Corey J Bootleg) Blue (Corey J x MIR Bootleg) Walk It Talk It (Corey J Bootleg) Never Forget You (Corey J x Whatsober Remix) Everybody (Corey J Bootleg)…
Read More »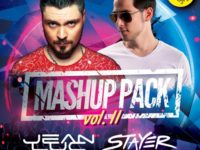 Jean Luc & Stayer – Mashup Pack 2020 Vol.2 – 8 brand new mashups and remix Incl. 32 exclusive mashups and edits by Stayer (special guest): Bingo Players, Felguk & Fafaq x MorganJ & G-POL – Devotion Never Let You Know (Jean Luc Mashup) Booty Bounce (ft. Taio Cruz) vs….
Read More »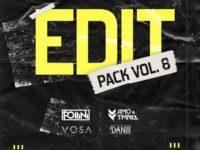 Pollini Edit Pack 2020 Vol.8 mp3 EDM Tracklist: Afrojack & Fedde Le Grand Ft. Mc Ambush vs. DRIIIFT x DECK – 1234 Heat (Jimo&T-Maxx Mashup) Avicii & Don Diablo – SOS Inside My Head (Vosa Mashup) Axwell x Chocolate Puma – Nobody Zhong (DANIII Mashup) Axwell x ingrosso x Fisher…
Read More »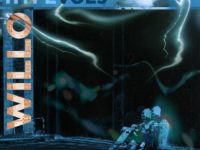 Genre: EDM, Bounce, Minimal, Club House. WILLØ – Bring The Hype Edit Pack Vol.9 music tracklist: Bingo Players vs HPI vs Eminem – Rattle x Senseless x Without Me (WILLØ Mashup).mp3 Chemicals x London Bridge (Mashup).mp3 Children vs Dark Beat (WILLØ Quick Mashup).mp3 Deorro vs Cardi B – Yee vs…
Read More »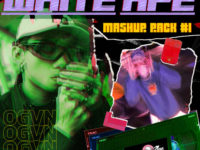 Genre: EDM, Bass, Future, Club House White Ape Mashup Pack Vol. 1 mp3 tracklist: Chamillionare – Ridin' [White Ape Mashup] Dance Monkey x Helicoper [White Ape Mashup] Fergie – London Bridge [White Ape Mashup] Friends is a Dancer [DJ White Ape Mashup] It's Like That [White Ape Mashup] Killing Me…
Read More »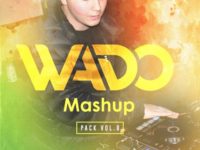 Genre: EDM, Progressive, Bass House, Future House, Bounce, Trap Wado's Mashup Pack Vol. 8 mp3 tracklist: A$AP Ferg Vs. Ke$ha Vs. Seek N Destroy – Work Vs. Tik Tok Vs. Boss (Afrojack Vs. Wado's Re-Mash) [Tik Tok Version] A$AP Ferg Vs. Ke$ha Vs. Seek N Destroy – Work Vs. Tik…
Read More »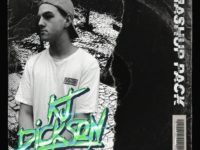 Genre: Progressive, Electro House, Bounce KJ Dickson Mashup wav, mp3 tracks in pack below: Faded Hipsta (Intro Edit).wav Happier Virgo (KJ EDIT).wav In The Name Of Egypt (KJ Dickson Edit 128 – 144) MASTERED.wav kings & queens (KJ Dickson EDIT).wav KJ Dickson Every where hey bro.wav KJ Dickson Mashup pack…
Read More »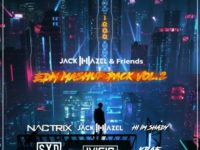 Below Jack Hazel EDM Mashup Pack Vol.2 (with Frends) mp3, wav tracklist : 1. KEVU & Roy Dest vs. Calvin Harris feat. Ellie Goulding – Dead or Alive vs. Outside (Jack Hazel Mashup) 2. Hardwell vs. Maurice West & SaberZ – Spaceman vs. Rhythm Of The Night (Nactrix Mashup) 3….
Read More »