WeDamnz Mashup Pack Volume 4 Genre: Deep House, Electro House, Club House To clarify below 15 Tracks on mp3 and 11 Tracks on WAV Format HQ EDM: 1. Tiësto & Ava Max vs. FISHER, Shermanology vs. Eric Prydz – Motto vs. It's a Killa vs. Pjanoo (WeDamnz Festival Mashup) 2….
Read More »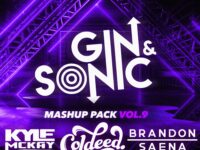 Gin and Sonic Mashup Pack Volume 9 Genre: Club House, Electro House, Tech House To clarify below 24 mp3 format HQ EDM Tracklist: ACDC, ColdeedTNT vs. Be Right There (Coldeed Edit) Calvin Harris, Disciples, Martin Garrix, Blinders – How Deep Is Your Love vs. Aurora (Gin and Sonic Mashup) Camila…
Read More »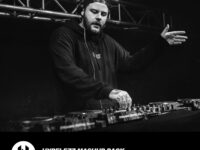 Hypelezz Mashup Pack Volume 10 Genre: Club House, Electro House 22 WAV Format HQ EDM Tracks: Balenciaga (Hypelezz Mashup) Feelings For You (Hypelezz Mashup) Five More Hours (Hypelezz Mashup) Giant (Hypelezz Mashup) Gigi D'Agostino – Bla Bla Bla (Hypelezz & Marcapasos Edit) Hot In Here (Hypelezz Mashup) Loca People (Hypelezz…
Read More »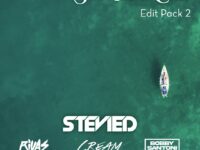 StevieD The Yacht Club Edit Pack Vol. 2 17 mp3 EDM Bangers Tracks: Akon vs Grenno & Eurythmics – Sexy Bitch (Rivas 'Sweet Dreams' Edit) Asap Ferg, Dr Fresh – Take A Step Back Shabba (Corrupt 2022 VIP Edit) DJ Kuba & Neitan & Skytech vs Sebastian Ingrosso, Tommy Trash…
Read More »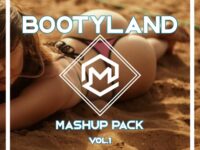 Kai Maori Bootyland Mashup Pack VOL.1 (SUPPORTED BY DJ Charlz Saladaga) 11 mp3 Format EDM Tracks: 01. Armin Van Buuren vs Taiki Nulight vs Crunkz – Blah Blah Blah (Kai Maori VIP Mashup) 02. Bingo Player vs Florida vs Blines – Low (Kai Maori Mashup) 03. GAYLE vs StadiumX –…
Read More »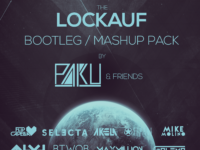 PaKu and Friends – The Lockouf Bootleg Pack Genre: Club House, Electro House 39 Mp3 EDM Tracks: Alex C – Du hast den schönsten Arsch der Welt (Mike Molino vs. R-Zed Bootleg) Bon Jovi – Livin On A Prayer (Golemo Bootleg) Club Warmup Mix Vol.8 by PaKu Don Diablo x…
Read More »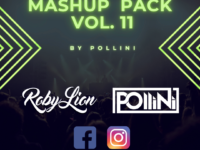 Pollini & Roby Lion Mashup Pack Vol. 11 2022 Genres: EDM, Tech House, Future Rave. 16 mp3 and WAV format tracks: Acraze x Fisher – Do It To It x Losing It (Roby Lion Edit).wav Daft Punk x Joe2Shine x Roby Lion – Years vs. Harder, Better, Faster, Stronger (Roby Lion Mashup).mp3 DASHONE & Dr….
Read More »
Hypelezz Mashup Pack Vol.9 15 wav format Edm tracks: 1 2 Polizei (Hypelezz Mashup) Around The World (Hypelezz Mashup) Baby One More Time (Hypelezz Mashup) Breaking me (Hypelezz Mashup) BURNS – Talamanca (Hypelezz & Crystal Rock Edit) Cutting Shapes (Hypelezz Mashup) Gangsta's Paradise (Hypelezz Mashup) God's Plan (Hypelezz Mashup) Industry…
Read More »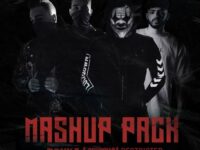 BONKA, Lockdown, Restricted Mashup Pack Genre: Techno, Minimal, Electro, House. A$AP Ferg Vs. LUUDE Vs. Ray Volpe Vs. RL Grime – Core Work (BONKA Mashup) Alan Fitzpatrick Vs. Busted – We Do What We Want x Tricky Tricky (Restricted Mashup) Benny Benassi Vs. Rihanna Vs. Lister – Turn Me Up…
Read More »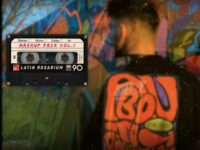 J-Kerz – Latin Rosarium Mashup Pack Vol.1 Supported by: Marshmello, Sam Feldt, Dubdogz, Nicky Romero. Avicii vs. Alesso vs. OneRepublic – If I Lose Myself Without You (B-Rather & J-Kerz Mashup) Ckay vs. Bleu Clair & Cheyenne Giles – Love Nwantiti vs. Chemistry (J-Kerz Mashup) David Guetta & MORTEN vs….
Read More »