Tag:
Mashup Pack
Download the best fresh mp3 mashup songs pack from top producers and DJs around the world. Such electronic dance music tracks are used at full volume in nightclubs, discos and in open areas. If you are a true connoisseur of club music, then these sounds are just for you.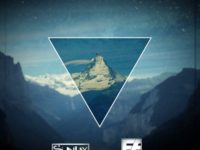 SunJay & Fuerte – Winter 2020 MashUp Pack [Premiered by NICKY ROMERO, NERVO and DJS FROM MARS] mp3 tracklist: Ingrosso – Losing Focus vs. Dreamer (SunJay & Stardaze MashUp) Ingrosso – Nopus vs. Sun Is Shining (SunJay & Stardaze MashUp) David Guetta & MORTEN vs. Billie Eilish – Save My…
Read More »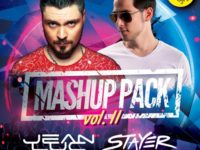 Jean Luc & Stayer – Mashup Pack 2020 Vol.2 – 8 brand new mashups and remix Incl. 32 exclusive mashups and edits by Stayer (special guest): Bingo Players, Felguk & Fafaq x MorganJ & G-POL – Devotion Never Let You Know (Jean Luc Mashup) Booty Bounce (ft. Taio Cruz) vs….
Read More »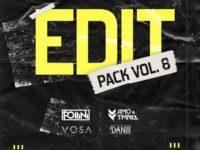 Pollini Edit Pack 2020 Vol.8 mp3 EDM Tracklist: Afrojack & Fedde Le Grand Ft. Mc Ambush vs. DRIIIFT x DECK – 1234 Heat (Jimo&T-Maxx Mashup) Avicii & Don Diablo – SOS Inside My Head (Vosa Mashup) Axwell x Chocolate Puma – Nobody Zhong (DANIII Mashup) Axwell x ingrosso x Fisher…
Read More »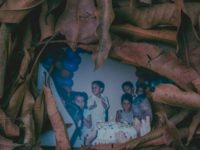 Fahren B Mashup Pack mp3, wav EDM tracks: Paradise, Bring Back Home (Fahren Mashup) Save You Now, Strobe, Callin' (KVSH & Fahren Mashup).wav Take Me Higher, I Fall Apart (Fahren Mashup) One Day, Pantline (Fahren Mashup) Destiny, Fade Into Darkness (Fahren Mashup) Vamos A bailar, Leave The World Behind (Fahren…
Read More »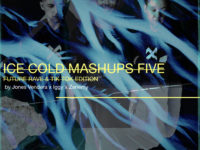 Genre: EDM, Future House. Vendera – Ice Cold Mashup Pack 12 mp3 tracks: Avicii, Cazzette, Keanu Silva, DJ Kuba & NEITAN – Level The Vibe (Jones Vendera x Iggy x Zenemy Mashup) Axwell, W&W – Barricade Comin' To Getcha (Jones Vendera x Iggy x Zenemy Mashup) Becky Hill, Sigala, Michael…
Read More »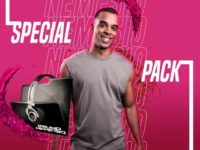 Bruno Nemésio – Special Mashup Pack mp3 tracklist: Afrojack Feat. Wrabel, Yan Bruno, Leo Blanco – Ten Feet Tall (Nemésio Mashup) Allan Natal, Yinon Yahel, Mor Avrahami, John W, Elias Rojas, Royksopp, Calvin Harris, Florence Welch – Sweet Nothing Else (Nemésio INTRO Mashup) Angemi, Zambianco, Camila Cabello – Between Questions…
Read More »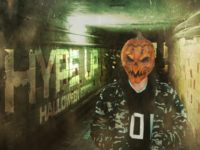 WILLØ's Hype Up Mashup Pack Ft. WADO – Halloween Edition mp3 Tracklist: Alesso & Sebastian Ingrosso vs DJ Kuba vs Kayne West – Calling x Feel The Vibe x Love Lockdown (WILLØ Mashup) Avicii vs Jasted & Alvin vs Ear th Wind & Fire – I Could Be The One…
Read More »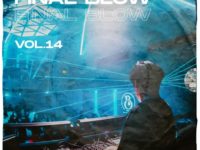 Hi3ND Final Blow Pack Vol.14 – 10 wav EDM Mashup/Edit tracks: Barbra Sreisand x Rock Like This (Hi3ND Edit) Blackpink – Lovesick Girl (Hi3ND Edit) Booyah x Yin Yang (Hi3ND Mashup) DJ Snake – Southside (Hi3ND Bootleg) Doja Cat Ft. Gucci Mane – Like That (Hi3ND Edit) Like A Bitch…
Read More »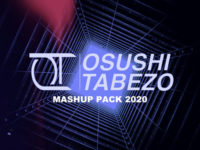 Genre: EDM, Progressive, Club House. DJ/ Producer from Tokyo Osushi – Tabezo pres Mashup Pack 2020, below dance music tracklist: Axwell & Ingrosso, Adrien Mezsi, Michael Feine – On My Way vs Bomba vs Mantra (Osushi-Tabezo Mashup).mp3 Calvin Haris, Afrojack – Giant vs It Goes Like (DJ Osushi-Tabezo Mashup) Crust…
Read More »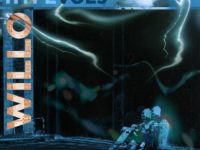 Genre: EDM, Bounce, Minimal, Club House. WILLØ – Bring The Hype Edit Pack Vol.9 music tracklist: Bingo Players vs HPI vs Eminem – Rattle x Senseless x Without Me (WILLØ Mashup).mp3 Chemicals x London Bridge (Mashup).mp3 Children vs Dark Beat (WILLØ Quick Mashup).mp3 Deorro vs Cardi B – Yee vs…
Read More »