Tag:
Bootleg Pack
There are You can download best fresh selected mp3, wav bootleg pack of Electronick Dance Music from top djs. Listen and load tracks such styles as electro, progressive, house, bounces, dubstep and other trendy styles of club music.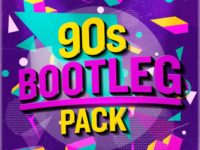 90s Bootleg Pack from Ligotti – Disco Dance EDM mp3 tracklist below: Amber Vs. Dante Klein x Raven & Kreyn Vs. Robert Falcon & Kreyn – This Is Your Night (Ligotti Bootleg) [Intro Clean] C+C Music Factory Vs. Blasterjaxx – Gonna Make You Sweat (Everybody Dance Now) [DJ Ligotti Bootleg]…
Read More »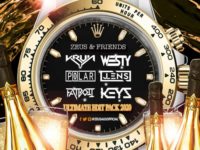 Genre: EDM, Bass House, Future House, Dubstep, Trap, Hardstyle Zeus & Friends Present – The Ultimate Edit Pack Tracklist: Bop Bop x Coconuts (KRVN Edit).wav Chicken Soup (WESTY EDIT).wav Distrion vs Zara Larsson – Never Forget Alibi (JLENS Edit).mp3 Gassed Up Lights (Zeus VIP Edit).wav Griztronics x Vypr (KRVN Wook…
Read More »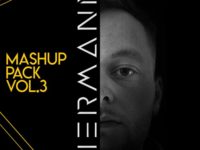 Genre: EDM, Progressive, Bass, Deep, House, Bounce DJ, Producer, Drummer Hermann present Bootleg Pack Volume 3 with frends and One Stamp Records. Below You can find mp3 and wav tracks: Axwell – Nobody Else (Hermann Bootleg) (Ft. Renegade Master) Black Eyed Peas – Pump It (Hermann Bootleg) (Ft. SWACQ) Corona…
Read More »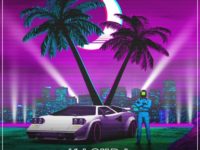 Kastra – Summer 2020 Bootleg Pack included 35 mp3 Edit: Part 1 Afrojack vs. Retrovision – All Night (Kastra Take Off Edit) Alexandra Stan vs. FTampa, The Otherz, & NUZB – Mr Saxobeat (Kastra Lakers Edit) Avicii vs. Dirty Palm – Wake Me Up ( Kastra Find Our Way Edit)…
Read More »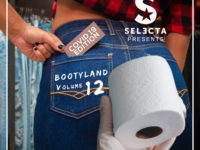 Dj Selecta Bootyland Pack Tracklist: 1. Dj Selecta – bootyland vol.12 megamix (bonus tool) 2. Lysah and Deorro – sail 5 hours (Dj Selecta remix edit) 3. Ava Max – kings & queens (Dj Selecta bounce edit) 4. Flo Rida – cry just a little (Dj Selecta & Phil Praise…
Read More »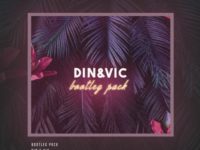 Din & Vic Bootleg Pack contains mp3 tracks: 1. Gregor Salto – Bouncing harbour (Din & Vic bootleg) 2. Nari & Milani – Atom (Din & Vic bootleg) 3. Din & Vic – Rehtorb (Original mix) 4. Afrojack – Bankduck (Din & Vic bootleg) 5. Firebeatz, JoeySuki – Hidden sound…
Read More »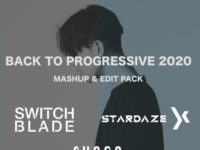 There mp3 tracks from Dejinosuke – Back To Progressive 2020 pack Vol.2 Part 1: Afrojack, Ally Brooke vs. Axwell Ingrosoo & DubVision – All NIght vs. Thinking About You (Stardaze, dejinosuke Edit) Alesso & OneRepublic vs. Swedish House Mafia vs. Worakls – Save the world vs. If I Lose Myself…
Read More »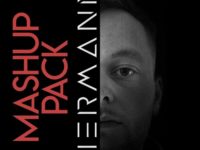 Hermann EDM bootleg Pack Tracklist: Adam Beyer & Bart Skils – Your Mind (HERMANN Bootleg) (Ft. Curbi).mp3 Aloe Blacc – I Need A Dollar (HERMANN EDM Bootleg) (Ft. AC Staler) Armand Van Helden – You Don't Know Me (HERMANN Bootleg) (Ft. Anti Up) Blur – Song 2 (HERMANN Bootleg) (Ft….
Read More »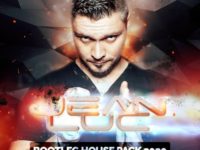 Genre: EDM, House Jean Luc – B A E (Official Podcast 2020 Anthem) (Original Mix) Pitbull feat. Blake Shelton X Justin Berger – Get Ready (Jean Luc Bootleg) Throttle x 50 Cent x Akhmetoff – Disco Road Jack (Jean Luc Bootleg) Yolanda Be Cool & DCUP vs Roland – We…
Read More »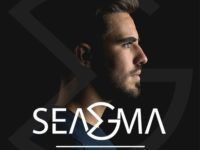 Alice Dj vs Akon – Better Off Right Now (Nefaz Mashup) Balance Ton Quoi (MCMX & Nefaz Remix Extended).mp3 Asaf Avidan – Reece Low X One day – Wait a minute (BALD Mashup).wav David Guetta vs Alesso – Without You vs If I Lose Myself – Levensky Short Mashup DJ…
Read More »