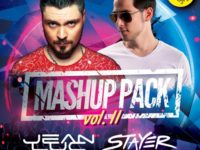 Jean Luc & Stayer – Mashup Pack 2020 Vol.2 – 8 brand new mashups and remix Incl. 32 exclusive mashups and edits by Stayer (special guest): Bingo Players, Felguk & Fafaq x MorganJ & G-POL – Devotion Never Let You Know (Jean Luc Mashup) Booty Bounce (ft. Taio Cruz) vs….
Read More »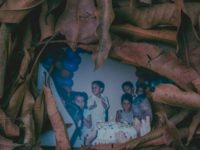 Fahren B Mashup Pack mp3, wav EDM tracks: Paradise, Bring Back Home (Fahren Mashup) Save You Now, Strobe, Callin' (KVSH & Fahren Mashup).wav Take Me Higher, I Fall Apart (Fahren Mashup) One Day, Pantline (Fahren Mashup) Destiny, Fade Into Darkness (Fahren Mashup) Vamos A bailar, Leave The World Behind (Fahren…
Read More »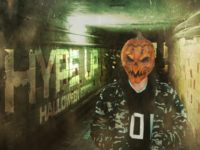 WILLØ's Hype Up Mashup Pack Ft. WADO – Halloween Edition mp3 Tracklist: Alesso & Sebastian Ingrosso vs DJ Kuba vs Kayne West – Calling x Feel The Vibe x Love Lockdown (WILLØ Mashup) Avicii vs Jasted & Alvin vs Ear th Wind & Fire – I Could Be The One…
Read More »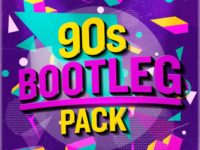 90s Bootleg Pack from Ligotti – Disco Dance EDM mp3 tracklist below: Amber Vs. Dante Klein x Raven & Kreyn Vs. Robert Falcon & Kreyn – This Is Your Night (Ligotti Bootleg) [Intro Clean] C+C Music Factory Vs. Blasterjaxx – Gonna Make You Sweat (Everybody Dance Now) [DJ Ligotti Bootleg]…
Read More »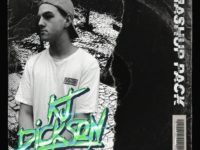 Genre: Progressive, Electro House, Bounce KJ Dickson Mashup wav, mp3 tracks in pack below: Faded Hipsta (Intro Edit).wav Happier Virgo (KJ EDIT).wav In The Name Of Egypt (KJ Dickson Edit 128 – 144) MASTERED.wav kings & queens (KJ Dickson EDIT).wav KJ Dickson Every where hey bro.wav KJ Dickson Mashup pack…
Read More »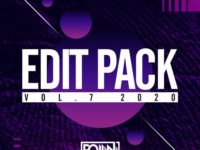 Pollini 2020 Edit Pack Vol.7 mp3 tracklist: AC Slater brings you flowers (Pollini edit) Breaking my heart drop(Pollini Edit) Cat Dealer Rise (Pollini Edit) Dirty Pjanoo (Pollini Edit) Enzo Guest List (Pollini Edit) Its Not Right Coldplay (Pollini Edit) Kolsch The House Now (Pollini Edit) Promises Make it (Pollini Edit)…
Read More »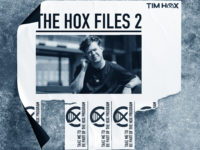 Tim Hox 2020 Mashup Pack contains the following Wav Tracks. Part 1: 1. Coone – The Return (Tim Hox Remix) 2. Nelly – Hot in Herre (Tim Hox Remix) 3. Nancy Sinatra – Bang Bang (Tim Hox Remix) 4. Vicetone & Tony Igy – Astronomia (Tim Hox Remix) Part 2:…
Read More »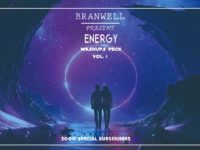 EDM Tracklist of Branwell – Energy Mashup Pack: Afrojack & Fedde Le Grand vs. Afrojack & Steve Aoki ft Miss Palmer – 1234 vs. No Beef (Branwell Mashup) Armin van Buuren – Million Voices (Branwell Edit).mp3 Cascada – Everytime We Touch (Branwell Edit) Explode vs. Rave After Rave vs. Rave…
Read More »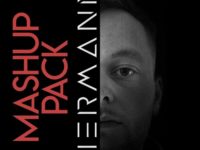 Hermann EDM bootleg Pack Tracklist: Adam Beyer & Bart Skils – Your Mind (HERMANN Bootleg) (Ft. Curbi).mp3 Aloe Blacc – I Need A Dollar (HERMANN EDM Bootleg) (Ft. AC Staler) Armand Van Helden – You Don't Know Me (HERMANN Bootleg) (Ft. Anti Up) Blur – Song 2 (HERMANN Bootleg) (Ft….
Read More »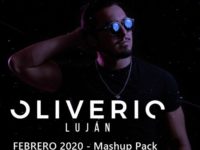 Genre: EDM. Quality: Wav, Mp3. Tracklist: Acabame De Matar (Oliverio Luján 'Baila Conmigo' Edit) Aerodynamic (Oliverio Luján 'Grapevine' Edit) All Star (Oliverio Luján 'Boom Boom Boom' Mashup) Apache Your Soul (Oliverio Luján Mashup) Boom Boom! (Oliverio Luján Mashup) Conga (Oliverio Luján 'Ah Yeah' Mashup) El Amor No Fue Pa' Mi…
Read More »